Want to Get Rid of Your Dorsal Hump? Consider Rhinoplasty Surgery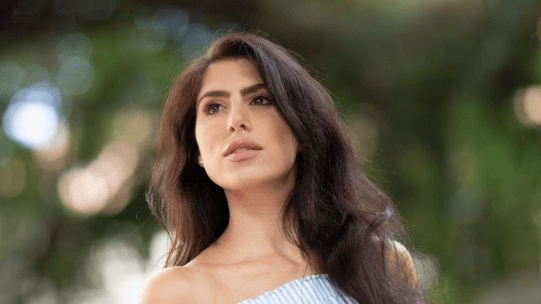 Do you have a prominent dorsal hump and want a smoother, more aesthetically-pleasing profile? Rhinoplasty surgery at Ben Schultz, M.D. may provide an effective solution. This cutting-edge procedure reduces the size of your dorsal hump while making other improvements to your nasal appearance or functionality, depending on your needs. 
Below, Dr. Benjamin D. Schultz describes how nose reshaping works and what results you can expect from surgery in Baltimore, MD. Our patients are excited to finally have the nose that they've wanted without the hassle of an enlarged dorsal hump. 
What is a dorsal hump? 
A dorsal hump refers to the prominent bump or curve on the bridge of the nose. It's often caused by excess bone or cartilage in that area, resulting in an uneven or undesirable nasal contour. Sometimes, people develop a dorsal hump due to genetics, but it may be caused by trauma or other factors. People who feel self-conscious about their dorsal hump can seek help from Dr. Schultz in the form of rhinoplasty surgery. 
How does rhinoplasty reduce a dorsal hump? 
Rhinoplasty surgery involves restructuring the nose to help achieve the desired aesthetic outcomes. By addressing the dorsal hump, a skilled surgeon can create a more symmetrical and balanced appearance. Dr. Schultz uses leading-edge rhinoplasty techniques and well-hidden incisions to reduce the size of your bridge and manage other concerns. We may also reshape other features as needed to ensure natural proportions. 
What are the benefits of rhinoplasty? 
There are many potential benefits associated with nose reshaping in Baltimore, MD, including:  
Improved facial harmony: Your features should work together to create a pleasing aesthetic. By reducing the size and prominence of your dorsal hump, rhinoplasty can restore real balance to your profile. 
Improved breathing: It can be hard to breathe when structural issues like a deviated septum persist. Rhinoplasty makes it easier for you to breathe, improving your overall quality of life. 
Improved confidence: Feel more confident and comfortable with your nose after rhinoplasty. Engage in social and professional activities with a renewed sense of self-assurance. 
Will I see results immediately after rhinoplasty surgery? 
After rhinoplasty surgery, patients can expect swelling and bruising around the nose and eyes that should subside within a few weeks. It's essential to follow any post-operative instructions to make the process as seamless as possible. Dr. Schultz also books follow-up appointments to monitor recovery and check that you're satisfied with your results. You can expect to see the full outcomes of your rhinoplasty after several months. 
Why choose us to reduce your dorsal hump? 
We understand that rhinoplasty is a big decision, and it's important to find the right practitioner for your needs. Dr. Schultz has advanced training in this complex procedure, as well as extensive experience helping patients achieve their cosmetic and functional goals. Our team always takes a personalized approach to surgery and provides individualized advice to ensure the best possible outcomes. 
Rebalance your facial features 
When a dorsal hump is causing you distress, contact Ben Schultz, M.D. for a nose reshaping procedure in Baltimore, MD. We can help you improve your facial harmony and breathing ability while boosting your self-confidence. Schedule a consultation with Dr. Benjamin D. Schultz today. We look forward to helping you achieve a more attractive, balanced appearance.